You want to write a book but are not aware of your starting point.
You dream about being an author but have numerous unanswered questions.
You know you have a great story yet feel scared to share.
As an entrepreneur, you are confident your book will flourish your business
but struggle to carve out writing time.
I know you have probably started drowning in all the information
out there about the book writing and publishing industry.
You might have started speaking to published authors,
but lack of clarity and search for the starting point persists.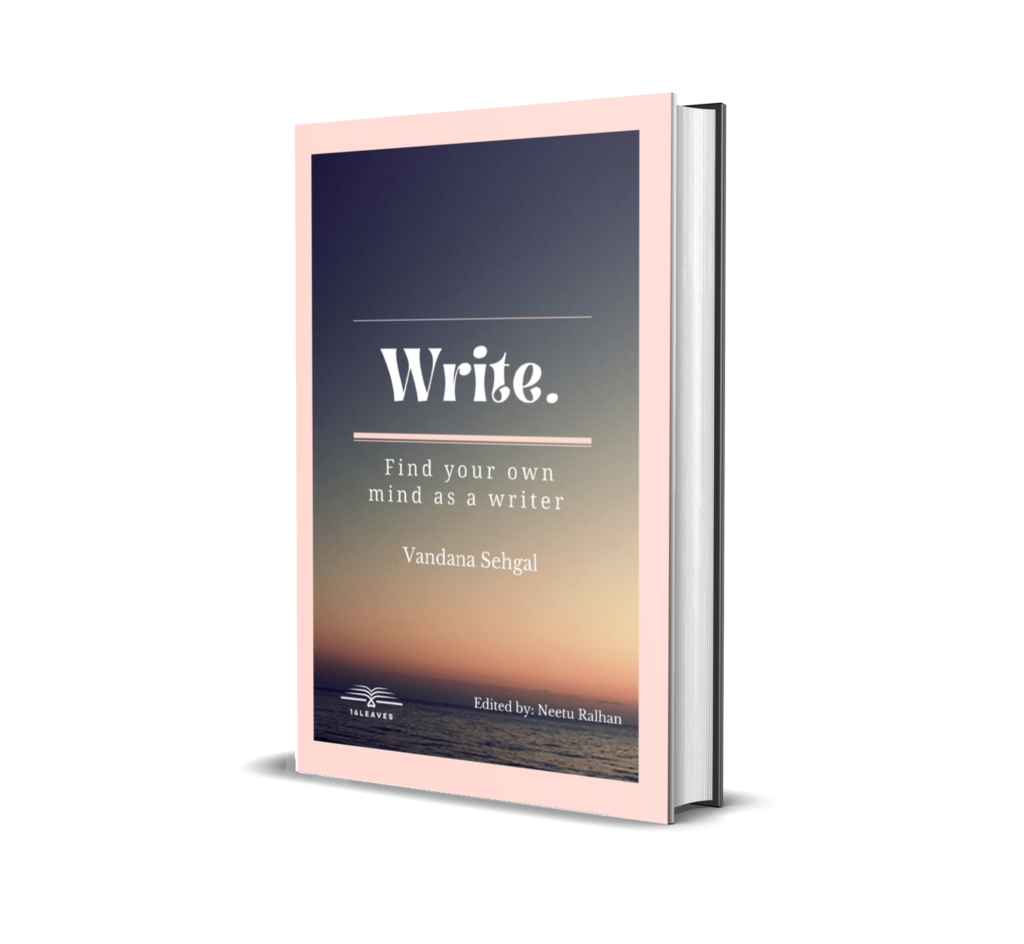 Pick up my book Write – Find your own mind as a writer.
For high productivity and a focused approach, you need all the meaningful information gathered at one place.
'Write' is your reference guide whenever you are stuck at any level. It is a ready reckoner for all the authors looking to resolve any query related to writing. This book has all the tools put together in a plain crisp language. Having something fast to read and easy to grab (in language and the book size) will motivate you to put your thoughts on paper and make this journey less petrifying.
I am confident you enjoyed reading chapter – 1.
Want to know more? Get your copy here

While most people know they WANT to write a book, they still need a mentor to make this journey hassle-free. A mentor can hold the hands when things get scary and ensure to bring back onto the writing journey.
That's exactly why I've created this 2.5-hour private coaching option, where we cover the pre-manuscript tasks (whether or not you've already started writing) and go through each together to put you into your writing with confidence.
After your first coaching session, you also receive two additional coaching hours to use as you need through your book writing process.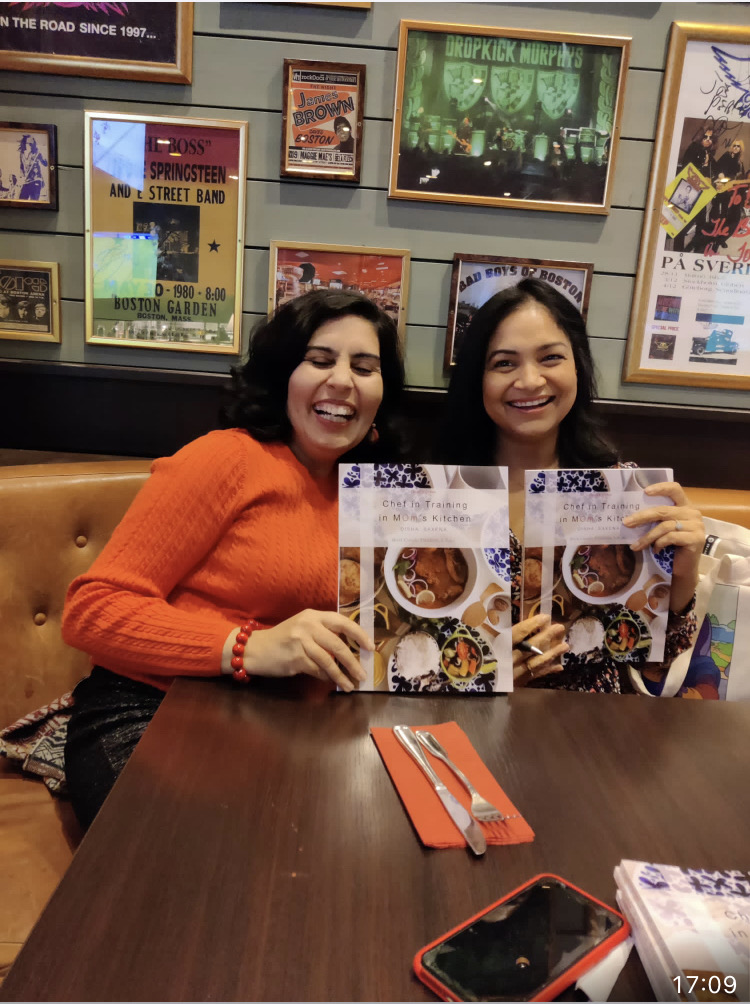 Book launch for Disha Saxena, a budding author. Chef in Training in Mom's Kitchen is a compilation of eighteen recipes for her son as his eighteenth birthday gift.
To create a successful end product, taking time to get clear and build a strong foundation, before you begin, is essential. However, many first-time authors skip this entirely. Putting words down on a blank sheet of paper is not how successful writers start a book. Instead, pre-manuscript work includes:
Determining your topic/ Coming up with a fresh concept
Being clear about your intended reader
Understanding your voice
Creating an outline
Know where you are going and the end goal you want for your readers
Determine what is crucial to include and exclude to tell the story
Identify what research you may have to do
Pinpoint areas that could be legally "messy" such as confidential information, slander, legal ramifications, etc.
Identify concepts, characters, settings, and timeline
Suggestions for actually getting it done (overcoming writer's block)
Determine your budget
Determine your required timeline
Begin researching how you may position your book to make money/ tying it to your business goals
By the end of the 2.5-hour online session via Zoom, you will walk away with:
An explicit topic for your book including an outline
Clear goals for your book
A clear understanding of your budgetary needs and timeline to bring your book to market
Ideas for how to leverage your book as a revenue source
Let's get on a quick call to make sure we are a good fit for each other.