Indian Women on International Soil
March 5, 2020, I conducted a workshop on Feminine Confidence for a group of women from the USA, Mexico, France and New Zealand. It was in celebration of International Women's Day. That evening, a meeting was scheduled with the HR manager of a Tech company to discuss a workshop for their women colleagues.
It was also the time we were heading into social distancing, so the event for Tech company was finally organised virtually. I addressed 200 women on Positive and Progressive Mindset.
I was excited the doors were finally opening and, 3-years of struggle was bringing positive results. "Yes! I have arrived," was the thought buzzing in my head. Within me a girl was dancing.
2014, when I came to Stockholm, I was a trailing partner. You would get to meet many like me here, and most often, it's a wife. A trailing partner is the one who moves to another country following the other partner on a work assignment. Trailing partners (also known as passive partners) automatically take-up the responsibility of smooth functioning of the house, and schooling of kids, if they have any.
Indian women whom I meet in Stockholm come with a mindset of being a passive partner. Ensuring kids excel in their education and house functions effortlessly is the expectation. That same lady might be heading a department or be a software architect back in India but, now her role is squeezed to run a household and recreate life from scratch by using her socialising skills.
Imagine till yesterday, you were leading a busy corporate life, probably running your business, and suddenly you sit idle sipping your afternoon tea all alone – kids in school and husband in office. Some might envy this life but ask the lady who is undergoing an identity crisis figuring out her new way of living. Disconnected from her family and friends, who have been her support system for years, she starts searching for her new grounds.
Then there are some setting new rules.
Few Indian women are breaking grounds on International soil and making themselves proud. These women are not shying away from owning their success. They dreamt and didn't stop or accept any self-created excuse. They are unapologetic about the path they have carved for themselves through their hard work, dedication, sleepless nights and a positive mindset.
On the occasion of International Women's Day, I am bringing stories of two such Indian women who continue to champion change and encourage future generations on a global soil, which is the spirit of this day.
"If you don't respect yourself, no one will,"Rupali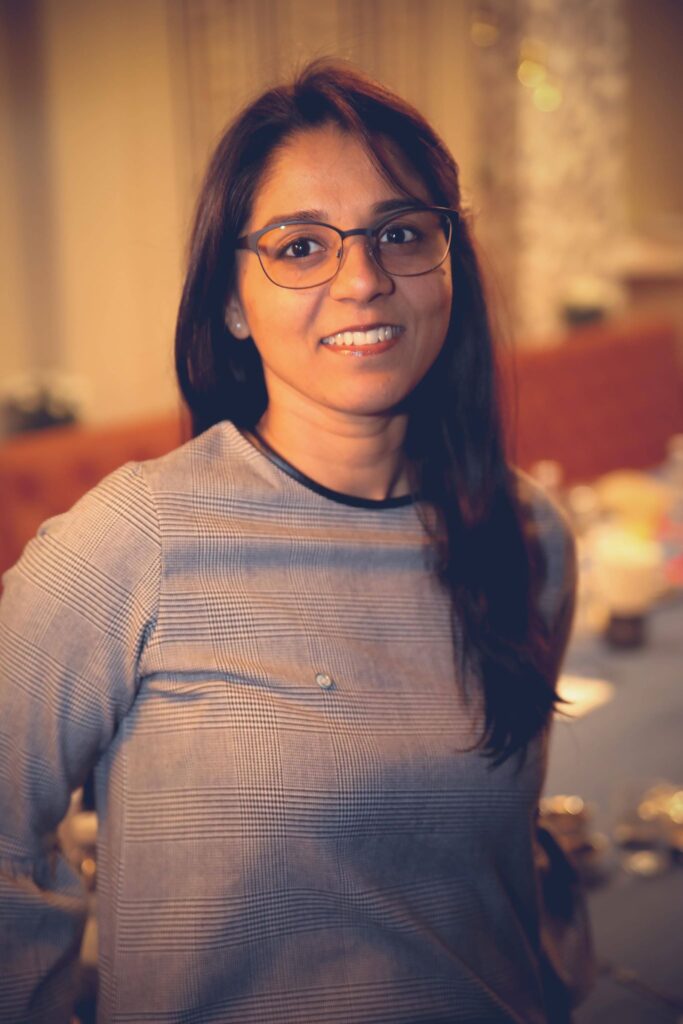 Talk to Rupali Deshmukh, a proud corporate woman, a daughter, a wife, and a mom, and you can't ignore the passion in her voice. There is the undying hunger to accomplish more and create equality at every level of her life. She has an undeterred commitment to not comprise her dreams, in the name of family. Not that she doesn't love her family, but she doesn't believe in either-or she is all about having both. Like many other Indian wives, Rupali moved to Stockholm because of her husband's work assignment. She knew her life was incomplete without her work.
A stubborn, impatient, curious Rupali went for her second Masters in Stockholm university while raising her kids. She also knew she could function efficiently only with her family support. In her words, "even a car needs four wheels to move, but your contribution to driver's seat is big. Any man or woman taking full credit of success is fooling the world and most importantly oneself."
From working as Computer Admin in a pre-school in Stockholm to being Business Development and Marketing, Senior Coordinator at IVL Swedish Environmental Research Institute Pvt. Ltd., Rupali knows sky is the limit. "I wanted this for me," says Rupali. The mantra she works on is – no excuses when it comes to chasing your dreams.
"I know things will ultimately work out," Nupur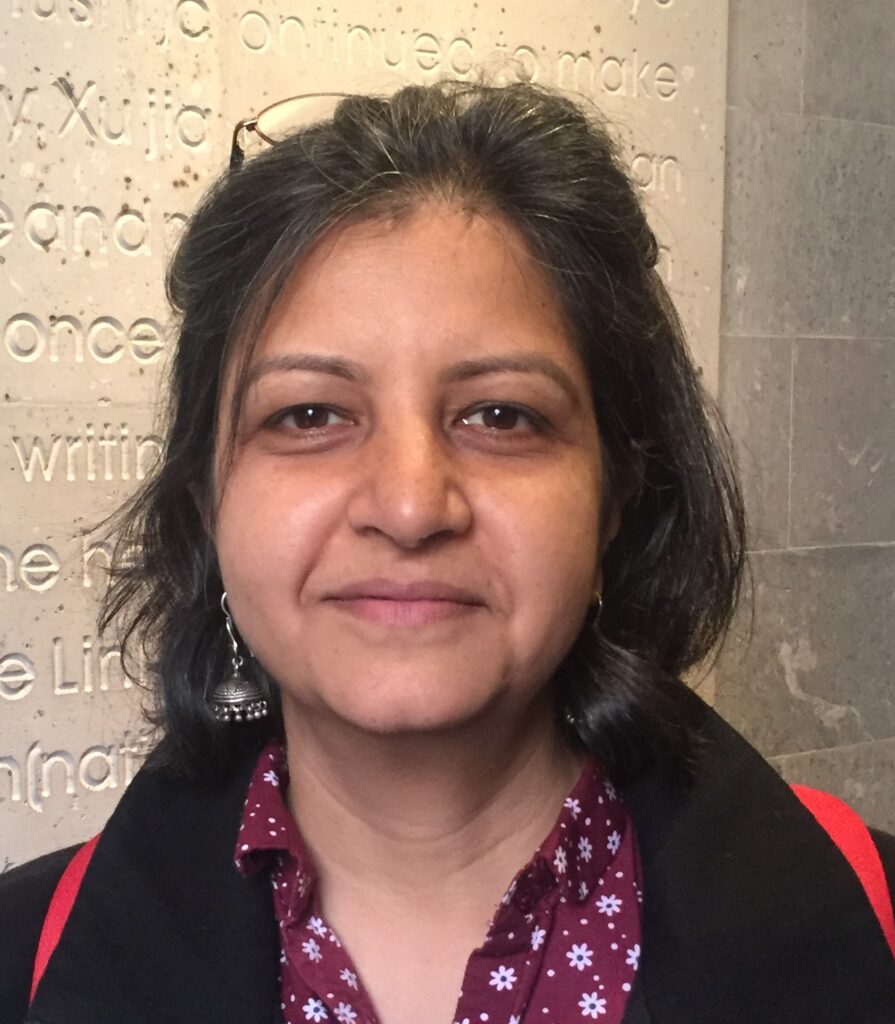 Meet Nupur Prothi Khanna, who surprises every woman after knowing that she has three kids, is the founder of Beyond Build and also a Board Member of ICOMOS International Council on Monuments and Sites. Was the move easy for her? By this time, you know the answer. Before moving to Stockholm, Nupur did anticipate some challenges, but the reality hit her when in the situation. "Never having taken care of my kids, home and work singlehandedly in India, I expected that my new role of working from home and managing the family would be a new challenge with three children and working across time zones.
The expectation of a woman, mother and wife to tend to a family in a conventional way is a challenge. I see many women facing these challenges in their own countries but also when they move to other cultures and geographies," says Nupur.
With a tendency to make things simple, Nupur always tells, "accept that household responsibility will be yours no matter what. Mere acceptance settles half of the battle."
Regarding her new role as a working from home mom, she has set up clear boundaries for herself and her family related to space, time and responsibilities. "I set up a strict 8 to 4 daily routine. The absence of daily travel helped me to cater to my work as well as focus on the children once they were back home. Second, I ensured that my little office at home was out of bounds for the family on days when I needed to work while everyone was home. Also, home responsibilities were distributed among each member of the family, including the children making sure that home-work and mom did not become synonymous."
While talking to these two ladies, I had one question in mind.
What message would you give to an Indian woman living in an International country?
Rupali: A woman has lots of power and energy. She should respect and value herself. Self-reflection is a great way to start. Know your strengths and weakness, and find your way towards building on your strengths. Bring something extraordinary. Finally, explore more and never stop.
Nupur: My advice to women is twofold. One, do not connect working with remuneration. If you want to work and achieve something, then do so with self-discipline and self-motivation day in and day out as you would if someone had offered you a job. It could be updating your skills, preparing proposals for the work you want to do, working on your CV, LinkedIn profile and some many other more productive ways of blogging, making short films or what have you. This helped to bring opportunities to make things happen for me without depending on external factors. Also, I always remind myself that there is a flip side to the coin which side to see is a choice in my hand.
My take: The woman is a bundle of strength wrapped in a smile. Her mere decision to self-prioritise is a first step in celebrating her.
Happy International Women's Day!