"The capacity to learn is a gift; the ability to learn is a skill; the willingness to learn is a choice."
–Brain Herbert
At 87, my grandfather is blessed with all the above and also an insatiable appetite for learning. The pandemic might have slowed everyone down but not him, as he juggles between his various online classes right from flute to astrology to Vedanta.
"What swara (sound of a musical note) comes before this?" he asks his flute teacher as he sits with his glasses, diligently noting down the composition longhand. Even though he knows very well how to take printouts and send and receive digital notes, he prefers writing down his lessons while his teacher dictates from the other side of the computer screen because it allows him to ask doubts.
I, too, have a niggling doubt in my mind. I ask, "How do you think of taking flute lessons at this age?" He says he was always fascinated by this beautifully melodious musical instrument. He tried to learn it in his forties but could not find the Guru (teacher in English) of his preference. So, when he finally found the right teacher at the age of 83, he wholeheartedly took the plunge. His answer is so simple, yet it effectively turns the myth about diminishing learning capacity associated with ageing on its head. Does he face any age-related difficulties at all? I question him. His only concern is controlling his breath, he tells me, otherwise, he has no issues remembering even the complex compositions.
When it comes to learning, my grandmother is his equal in every way; or it is more apt to say she was his inspiration. Her musical journey is equally fascinating. She started her Carnatic classical vocal lessons at the age of 56 and gave her junior-level exams a year after becoming a senior citizen. I asked her, "how challenging it was to sit with students younger than your grandchildren and not only learn at their pace but also give exams with them?" She admits there were certainly many hurdles. She had to memorize complex compositions, put in hours and hours of practice, and learn a new language too! (Being educated in Telugu, she gave her exams in Kannada). She tells me that to prepare for the theory test, she wrote at least ten pages at a stretch every day for a couple of weeks. Her dedication has me spellbound. I ask her the same question I asked my grandfather, "what was your motivation to take up music?" She says besides her love for music, she desired to have an identity of her own, beyond the four walls of her house. She completed her senior grade exams in music at the age of 70 and performed concerts with her fellow students and her Guru, touring various cities for the next ten years. For me, she is the epitome of female empowerment because it takes great courage and perseverance to have the ability and willingness to take your dreams to fruition in the latter part of life.
But do dreams have an expiry date at all? Not according to my grandparents, both of whom have always embraced learning whenever they were passionate about something. Age no bar – is their motto. For example, literature is another common interest they both share, apart from music. My grandfather had a keen interest in the language since his school days, but because he had to shoulder the financial responsibilities of a large family all alone, he took up a bank job. But a literature degree was always in the back of his mind. Finally, in the 1970s, when India started exploring the possibility of long-distance learning, my grandfather saw a way to fulfil his long-held wish. Despite being the sole breadwinner and holding the managerial post at a nationalized bank, at the age of 46, he took a paid leave of two months to prepare for a master's exam in literature, such was his passion. He not only passed it but came out with flying colours. A Master's degree in his favourite subject is one of his most prized possessions.
For my grandmother, books and reading have always been an integral part of her life. Even though she has not had a college education or degree, she has taught herself to fluently read newspapers, magazines and books in various genres although she prefers spiritual texts over others. My grandfather has wide and varied reading tastes, from numerology to Vedas, from Bhagavat Gita to Upanishads.
Apart from music and literature, there are so many other common threads binding this couple together. But the most amazing part of their relationship is their passion for learning and willingness to support each other in all their pursuits. Despite being together for more than six decades, they never take each other for granted. The equality in this relationship is visible in the way they address each other. While my grandmother, like all Indian women, addresses her husband by a respectable term, never by a name. My grandfather too never calls his wife by name, addressing her as Hudugi(little girl) instead!!
My grandfather has encouraged all my grandmother's endeavours wholeheartedly, helping her lead an independent life. I have always admired how my grandmother handled her finances, made her own choices, and chased her dreams, apart from managing the domestic front and raising three children.
My grandfather, on the other hand, is the most prolific learner I have ever known. Apart from music and literature, after his retirement he developed a keen interest in astrology, completing as many as 7 degrees and certificate courses in it and since the last 20 years, he has been one of the most respected and prolific astrologers in his locality. Excellence can easily be his middle name. Yet, when one questions him about how he managed to learn so much, he replies humbly saying "It's all god's grace".
Surely, it hasn't come so easily. I realise that behind the humility lies the efforts of a lifetime and will of steel.
"How hard is it to be a student throughout life?" I ask him.
"Oh, there is no greater joy than learning. There is great happiness in the process of learning anything new," my grandfather says with a gleam in his eye as his face reflects the joy of a child exploring new terrain. My grandmother nods in agreement.
I look at them with a profound sense of admiration. Their ability to adapt, learn and relearn, irrespective of age, is not only surprising but deeply inspirational. Looking at them, I wonder is age just an insignificant number? Perhaps not…
For those who know the secret of making every single day count, age is an asset.
The only way to inherit this asset, I comprehend, is to embrace learning throughout life.
---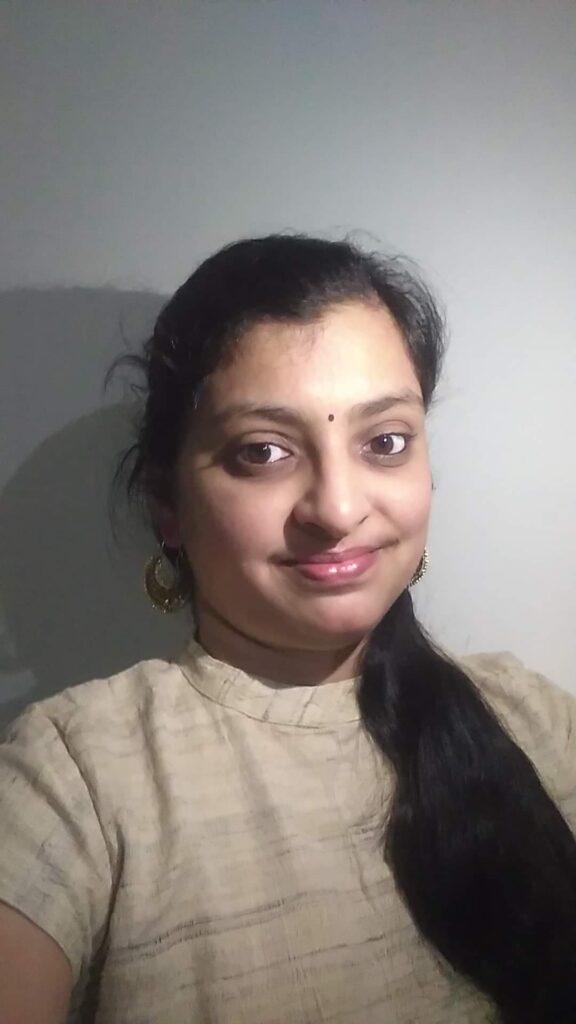 About the Author:
Soumya Bharathi is an author, blogger and poet based in Bangalore. An Oral Surgeon by training, she is currently pursuing her passion of writing, full-time. Her short stories have been selected for various anthologies. She is also a self-published author. Her first book is a collection of short stories titled "Life blooms in Myriad ways" and her second is a poetry book titled "From the heart of a homemaker".
---
About A New You:
We all deserve to have everything in our life exactly the way we want it.The first step begins with believing that every moment is bringing an opportunity to be a new you. As a founder, I provide tools to elevate all dimensions of your life and I teach you the art of writing to reach to your true potential.
Vandana Sehgal | Founder – A New You