Dr. Indu Bansal
Guest Blogger 
Me and my undone hair
With a crazy tendril swaying here
With a lazy strand just lying there
And the rest dancing at their own rhythm anywhere, everywhere…
They are just a glimpse of my essence, dear
When I am embracing just being a lazy river.
When my thoughts are shaping the shaper..
And peeling my own image from the mirror..
When my soul needs a generous coating of balm..
And my laugh is twirling in my bones and has lost its charm..
When I should run with thunder in my eyes and lightening in my palms..
But I am just enjoying feeling life pulsing in my arms..
When I am not trying to find a perfect me..
But instead accepting most profound imperfections in me..
When although I have monsters in me..
I am still taming the wild wolves inside me..
When I want to dress my future at my own pace..
But with soft fresh bedding eyes, as alluring as a silky lace..
And my face is still sparkling with nigh time trace..
And embers of galaxies glow to life in my pulsing heart space..
I know we die a thousand times in our life's play station
But I don't want my life to get stuck in a crazy commotion
For me, selfcare does not have to be a set of cards with instructions
Sometimes, I am, myself, my most preferred holiday destination..
Trust me! I don't want to get lost in the rat race
But I am gently redirecting my life, with grace
Redefining my own story of my love, my face
Changing my narrative of my work, my space
As I am sure I have to write my own new story
Now, I will not let someone simply steal the silk from my furry..
I will go to my own sun and shine in the most warm way without any hurry..
And like moon will go through all phases to sparkle in full glory…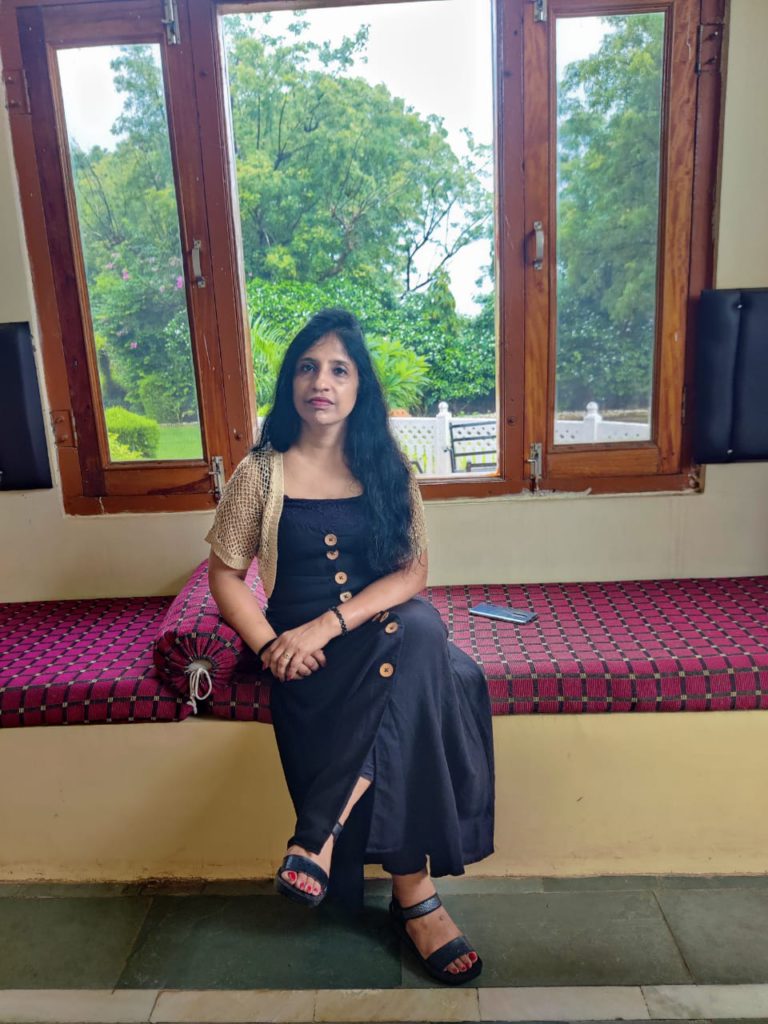 Dr. Indu Bansal
Oncologist by profession, author by passion.
Dr. Bansal have been practicing oncology since 1996 and have more than 22 years of experience post her graduation in the speciality. She is the Director and Department head of Radiation Oncology at Narayana Superspecialty Hospital. She is passionate about creating awareness about cancer, cancer education and cancer rehabilitation.  In her free time, she writes poetry. Few of her poems are on cancer awareness and women upliftment. 
About A New You:
We all deserve to have everything in our life exactly the way we want it.The first step begins with believing that every moment is bringing an opportunity to be A New You. As a founder of A NEW YOU, I provide tools to elevate all dimensions of your life and I teach you the art of writing to reach to your true potential.
Vandana Sehgal | Founder – A New You