Gayatri Chitale
Guest Blogger
---
To be provided an opportunity to struggle;
To be allowed to fail, and flounder;
To be provided an opportunity to find your strength;
It is a singular privilege that life can bestow.
Revel in it, brother; revel in the pain that builds a man
Have I not struggled? Have you not seen me drown?
I have gone over the brink & have come back; four steps forward, one step back. That's been my story and that's been my life.
YOU! Who was born and raised in privilege of money, love & opportunities.
Revel in this rare chance for you to fight
You, who was loved the moment you gurgled your first cry;
You, who people flocked to and followed without ever having to try;
You, who was already four steps ahead of the world;
Revel that you met struggle.
Lest you would have gone through life without knowing your true strength.
Fight, dear brother
Rant, wail, and scream if you must, but fight.
Let the shadows touch you
Lest you forget what's so special about light.
You who kneels before life
Is it a wonder that you want, but do not get?
You of easy privilege & you of simple love;
You of able body and you of strong mind;
You of fresh faced charm; you, whom the world swore no harm.
You are the prince of light,
And you don't yet know of your true might.
It is the first time that you have fought?
First time is the stakes so high
Fight, dear brother,
Fight with all you have got.
Let the shadows touch you
Lest you forget what's so special about light.
---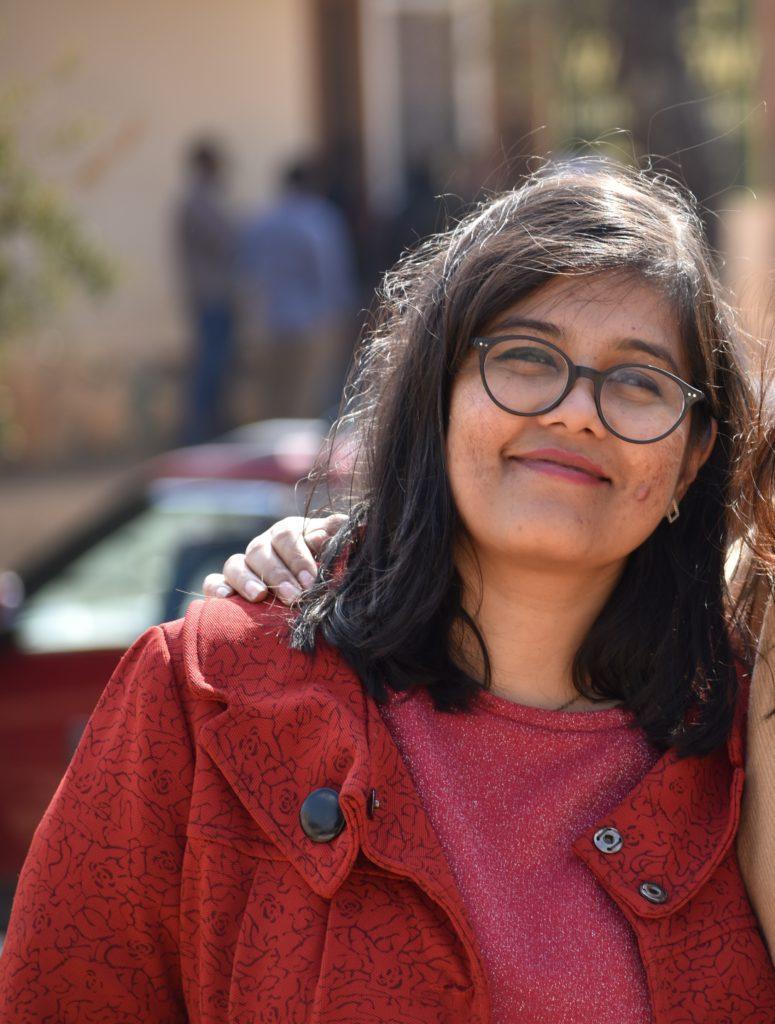 Gayatri Chitale works as a manager in the Internal department of a well-known MNC. She holds an MBA degree from ICFAI university and a degree in Microbiology from Mumbai university.
While she is an audit professional her heart lies in writing. She has been working on several sci-fi and fantasy short stories and novels. The themes are mainly on mind, matter, god, creation, and the nature of reality itself. She believes that poetry is a state of mind, and it happens when you least expect it and it should be embraced as is. She firmly believes in the power of spontaneity and the fact that the writer is only a vessel through which the universe expresses itself. She would like reach as many souls as possible with her writing by transcending time, space, and perspective.