No, I am not participating in NaNoWriMo 2023 to upgrade my productivity. That's not my cup of tea. I am working on my third book, and I'm making my own rules for my writing plans. For all those who don't know, NaNoWriMo is National Novel Writing Month. Usually, writers and novelists all over the world try to write 50,000 words in a month. This is usually in November. I know many authors love participating in this to find motivation and achieve their writing goals. However, I'm setting my own rules and participating in my own way.
Here's how writing in 2023 will look like for me:
Consistent writing, not word count
My plan for next year is to write consistently every day. At least one paragraph. That's it! I can write it on my phone, laptop, notebook, or whatever. Any sized paragraph would do, it doesn't matter. As long as a section gets added, it's perfect! Because every small step comes together to achieve big goals. Ticking off one paragraph added to my book is more than nothing, and that's all that matters.
I'm busy with my book coaching clients, promoting my books, helping my teenage daughter with her college applications, teaching young kids mindful breathing, blogging, and setting up a parallel business into an interior product (Did I mention interiors is my second passion?) and taking care of my plants. So, I don't want to add more pressure on my writing and on myself. Especially not for something that isn't fun. Writing is important to me. My creativity gets unleashed, and my healing starts. It's sacred. That's what I need.
If I had to pick a dream word for 2023…
A couple of years back I met a coach who always picked a word to signify her vision for the next year. It acted like her mantra to stay focused towards her goals. I used her practice last two years and felt the magic. I sit with myself and let the word intuitively come to me. In 2021, it was courage. So, every time I sensed fear in my belly in establishing myself as a writer and a coach this word gave me strength. For 2022 my word was move. Whenever I found myself stuck this word reminded me to move beyond obstacles.
For 2023, the word dream connects to my soul. What it means to me is dreaming big to overcome my fears. I will remember this word while launching my third book.
It's a mental marathon for me! However, I will not let this word boggle me down. I would still enjoy writing and putting myself out there through my little steps. Sometimes, getting too focused can distract, bore, agitate, and ruin the experience. So, I wouldn't let it to haunt me if this word doesn't motivate or work for me.
Are you making your writing plans for 2023? If so, what are you writing? What are your goals? Do you plan to have a daily word count?
Let me know!
[Featured Image by Laura Chouette ]
---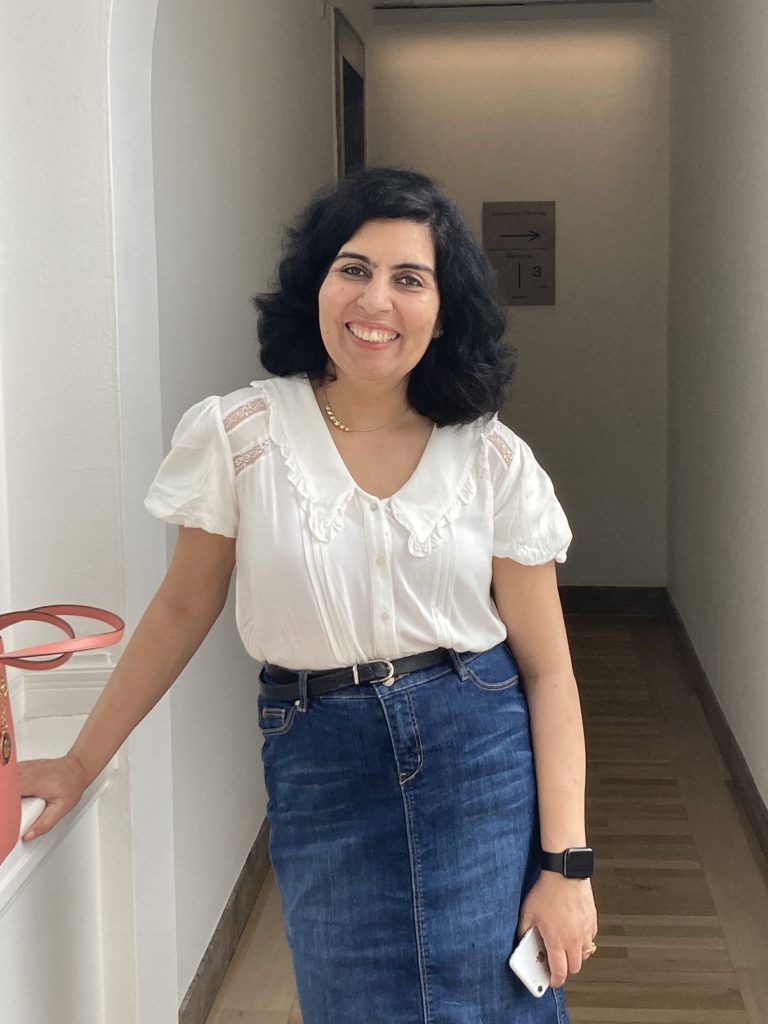 Vandana Sehgal is an author, holistic wellness coach, and book writing coach. Holistic Wellness signifies a healthy balance between psychological, professional, physical, social, financial and spiritual aspects. Striving to find inner-happiness and outer-peace without letting relationships compromise is the objective of holistic wellness. As a book writing coach, Vandana helps you to find a way to heal and tell your story in the purest manner.